More than two years ago, I wrote a column on TwitterProfessor.com about the seemingly small number of Westchester-area restaurants that were using social media to promote their business objectives. At the time, I was only able to find 10 Westchester restaurants that were using Twitter with any degree of consistency, and my recollection is that not many were using Facebook.
Last week, I attended the launch of the Hudson Valley Food & Beverage Alliance at the Culinary Institute of America's Hyde Park campus. The event — created by the Hudson Valley Economic Development Corporation — provided an opportunity for the nearly 200 participants to voice their thoughts about what issues present the greatest challenge for members of the Hudson Valley's Food & Beverage industry.
A great number of the concerns related to communications, information gathering and dissemination, and alignment of goals for groups of businesses and organizations within the industry. I immediately thought of the old column, and wondered how social media might help solve some of the challenges facing these businesses.
In that September 2009 column, I published a list of 10 Westchester restaurants I found using Twitter regularly. Of the 10, seven are still using the free micro-blogging platform as a part of their marketing plan. The other three, it appears, have closed their businesses. Here are the seven that are still going strong:
Each of these accounts is still making updates, from four or five per month, on up to as many as 40+ per month. All provide a link to their website on their Twitter profile, derive search engine benefits from the additional web presence, and amplify their message with no expense, other than the time involved in creating the posts. Note that the Tarrytown House account is actually a Hotel and Conference Center that makes many posts promoting its restaurant, Cellar 49, and that Le Pain Quotidien is part of a chain that goes well beyond Westchester. Not on that initial list was Pour Mount Kisco, whose owner Anthony Colasacco was one of the founders of the first Westchester TweetUp. Pour's Twitter account now has 1177 followers.
It seems encouraging for the future of Twitter that of the businesses still operating, all seven think enough of Twitter to continue utilizing it. In recent months, we've seen many more restaurants, bars, food producers and other organizations join the mix.
Today there are many more Westchester businesses and organizations embracing social media, and the various platforms are being used every day to share important information, and build online communities around a wide variety of interests, products, services and more. I should note that I learned of the Food & Beverage Alliance kickoff event on Facebook from a post made by HVEDC CEO and President Michael Oates.
The Hudson Valley Economic Development has established a strong social media presence, and is actively promoting the new Food & Beverage Alliance on Facebook, LinkedIn, Twitter and YouTube. Westchester County Director of Economic Development Larry Gottlieb is also promoting the alliance through his office's Twitter, Facebook and LinkedIn accounts, and the Westchester County Department of Tourism is promoting the food and beverage industry through its Facebook and Twitter accounts.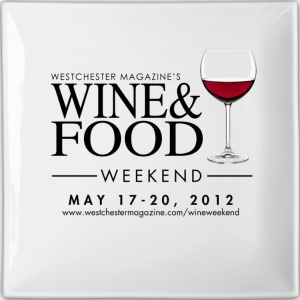 Another organization that has established a strong presence on both Facebook and Twitter is Westchester Magazine, and that presence has just expanded with a pair of accounts dedicated to the second annual Westchester Magazine Wine & food Weekend. The Facebook page is called Westchester Magazine's Wine and Food Weekend and the Twitter account is @WMWineandFood.
Currently, a list of all members of the Westchester food & beverage industry using Facebook or Twitter is being compiled for publication, and I encourage you to send suggestions to Chris@WestchesterSocialMedia.com for inclusion. Please include the name of the food or beverage industry business or organization and the name of each account and the accompanying URLs.
WestchesterSocialMedia.com will feature regular updates on information related to the Westchester food and beverage industry — particularly where social media is involved. Updates will also be made on the Westchester Social Media Facebook page and on the Westchester Food Facebook page and the WCFood Twitter account.
Chris S. Cornell is the Director of Social Media at Thompson & Bender — a Westchester-based PR, advertising and marketing firm. He manages several online communities, and consults, speaks and writes about social media. You can follow Chris on Twitter at Cornell140.